Series SGB Wet Panel Strong Magnetic Separator
Product Detail
Product Tags
Outstanding Advantages
1. High magnetic intensity. The magnetic system is made up of the rare earth NdFeB magnets with high performance. It has a very wide poly pole face, lots of magnetic poles. It's with a very high magnetic induction ability and a very high magnetic gradient. The magnetic intensity in some part can reach 17000Gs.
2. Large magnetic panel with a wide magnetic and gravity separation area. At present, the largest width for the panel is 2500mm, and its largest length is 3000mm.
3. Feed evenly. Feed uniformly and evenly with double stories orifice panel. And the mineral layer is thin.
4. A very good iron-removing efficiency. There're various belt specially designed to remove the iron for the customer's choice. Made by the compound materials with high quality, the belt can serve for a long lifetime and remove the iron obviously.
5. Energy-saving and water-saving. Driven by one motor with small frequency, it's very energy-saving. With the special controllable design of water system, It's very water-saving.
6. The best partner with HUATE's forced oil cooling WHIMS (WET HIGH INTENSITY MAGNETIC SEPARATOR, i.e. vertical ring high gradient magnetic separator). Cooperate with the forced oil cooling WHIMS, it can get the best effect of iron-removing.
1. The above technical parameters are just for your reference.
2. The equipment can be designed customized as per the different processing materials.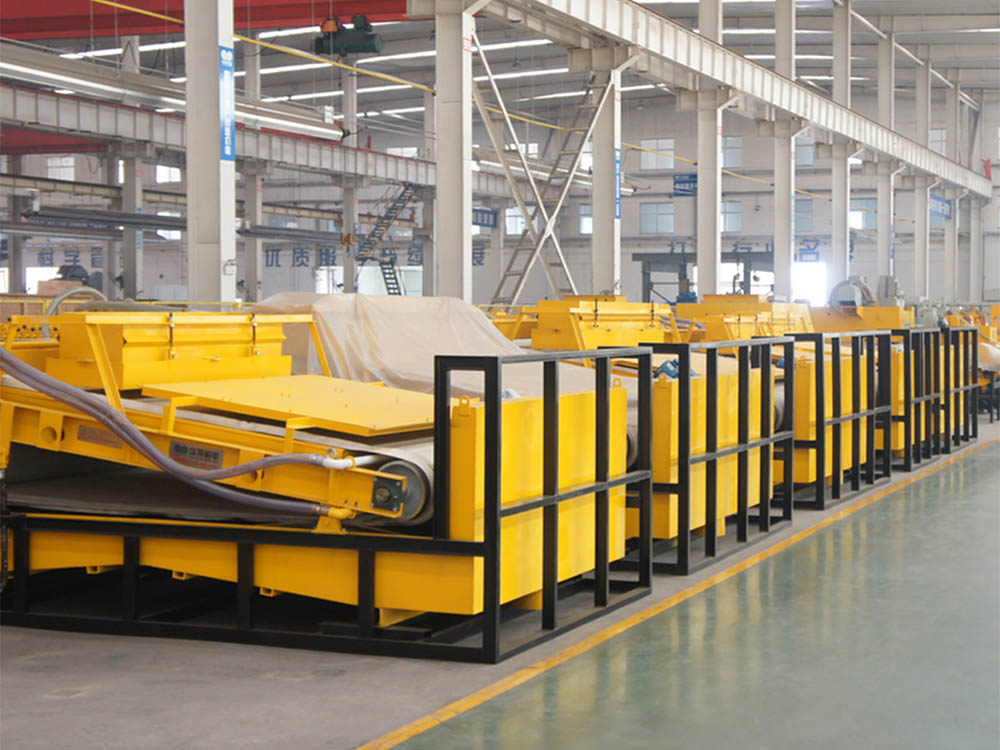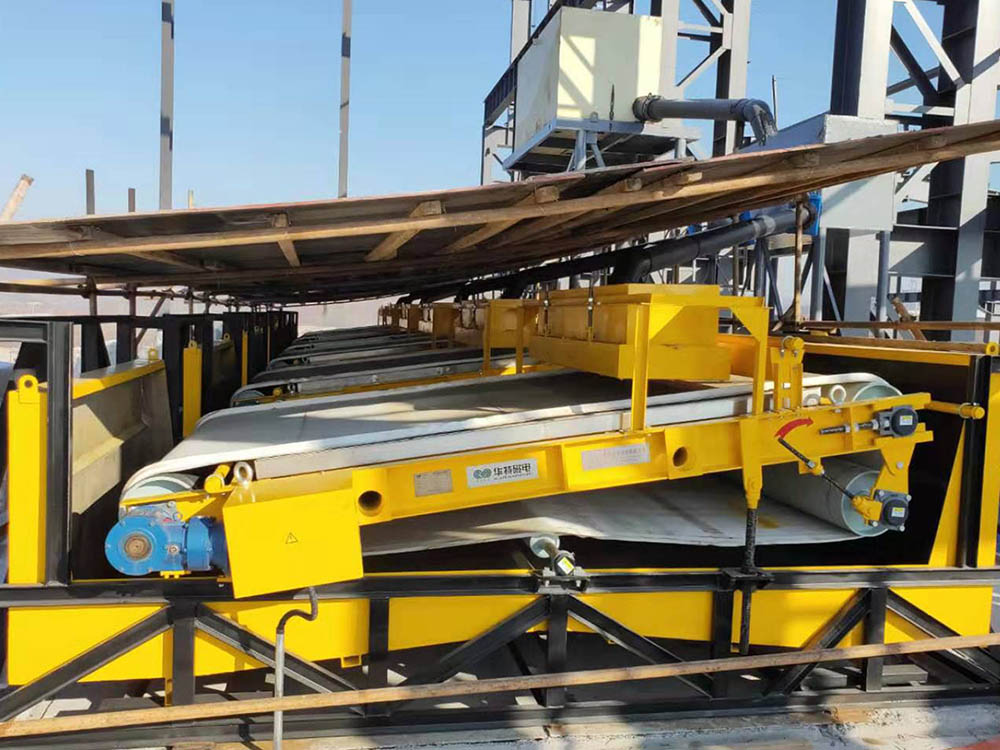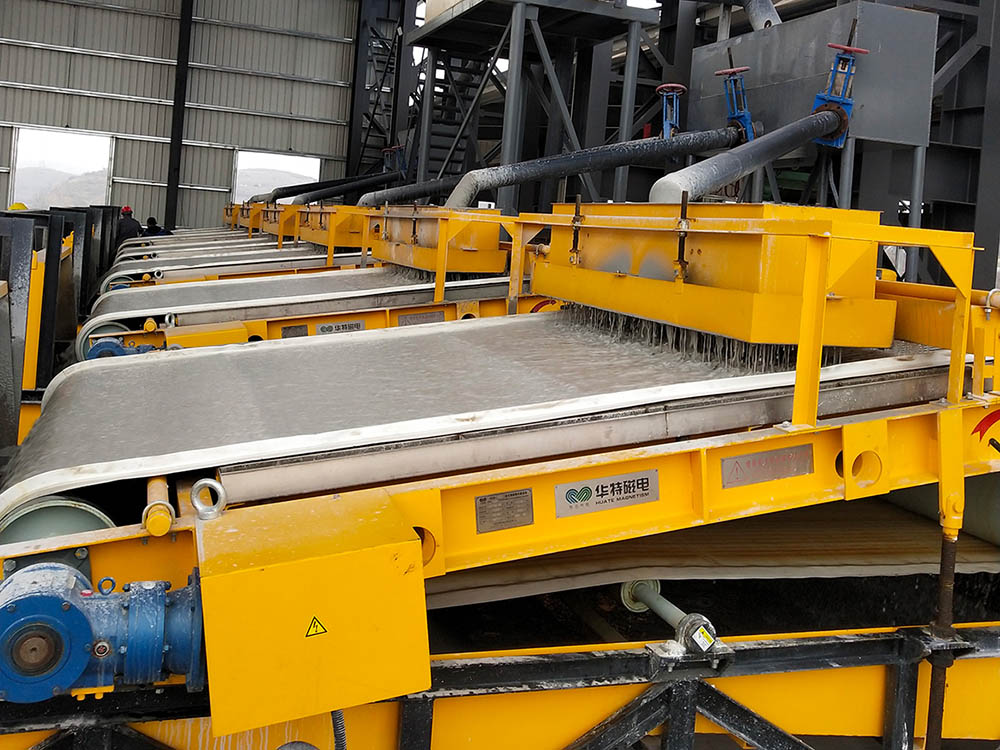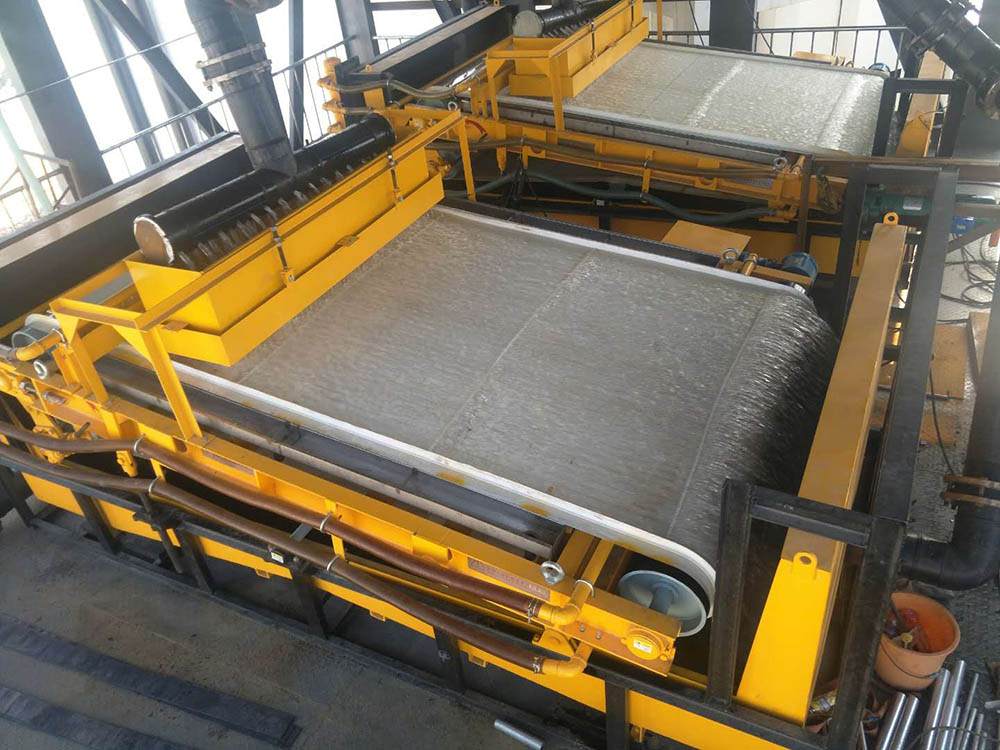 ---
---