Single Driving High Pressure Roller Mill – Series PGM
Product Detail
Product Tags
1. Working Principle
The single driving high pressure roller mill is operating as per crushing and powder grinding by the material bed's mutual squeezing. For the two rollers, one is the fixed, and the other active. They rotate relatively and have the same working speed. After the materials enter from the upper feeder, they can be squeezed to crush under the high pressure between the two rollers, and the fine materials expel from the bottom.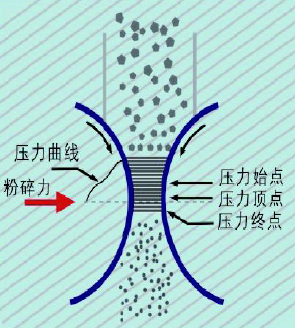 2. Driving Part
This equipment only needs one set motor driving. The fixed roller transfers the driving force to the active roller by the dentition-like connection system, to make the two rollers work together at the same speed. There's no sliding friction, which can effectively save around 45% electricity energy than the common high pressure roller.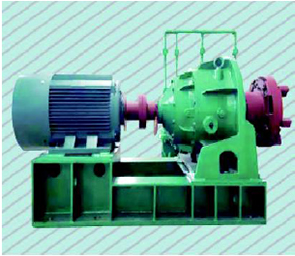 3. Pressure System
Adopting the combined spring mechanical pressure system, the active roller can work flexibly, esp. when the iron impurities enter. This system can guarantee 95% operation rate. While, the traditional roller adopts to decompress by that the hydraulic oil is discharged from the pipe, which lags and easily damages the roller surface and the hydraulic oil system.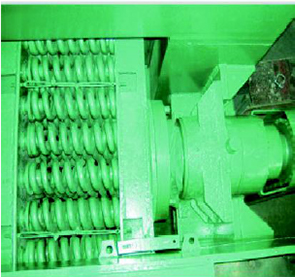 4. Roller Surface
Overlay the alloyed wear-resistant welding materials to get the roller surface with HRC 58-65. The pressure can be adjustable as per the materials' quantity, which can not only realize the crush and the grind, but also protect the roller surface. There's no sliding friction when the fixed roller works together with the active one. Then we can know its service life is much longer than the traditional one.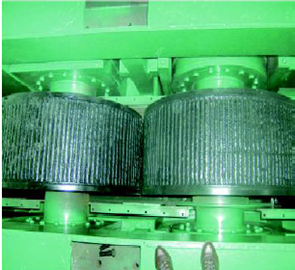 Main Technical Features
1. High Working Efficiency
Compared with the traditional crushing equipment, the processing capacity increases by 40 - 50%. The processing capacity for PGM1040 can reach around 50 -100 t/h, with only 90kw power.
2. Low Energy Consumption
As per the single roller driving way, it needs only one motor to drive. The energy consumption is very low. Compared with the traditional double driving roller mill, it can reduce the energy consumption by 20~30%.
3. Good Wear-resistant Quality
With only one motor driving, the synchronization performance of the two rollers is very good. With wear-resistant welding surfaces, the rollers are with good wear-resistant quality and can be easily maintained.
4. High Operation Rate: ≥95%
With scientific design, the equipment can be pressurized by the high pressure spring group. The working pressure can be adjusted automatically as per the spring group compress. There is no malfunction point.
5. High Automation and easy adjustment. Without the hydraulic system, there is low malfunction rate
6. Long Service Life
7. Simple and Compact Structure
Application Pictures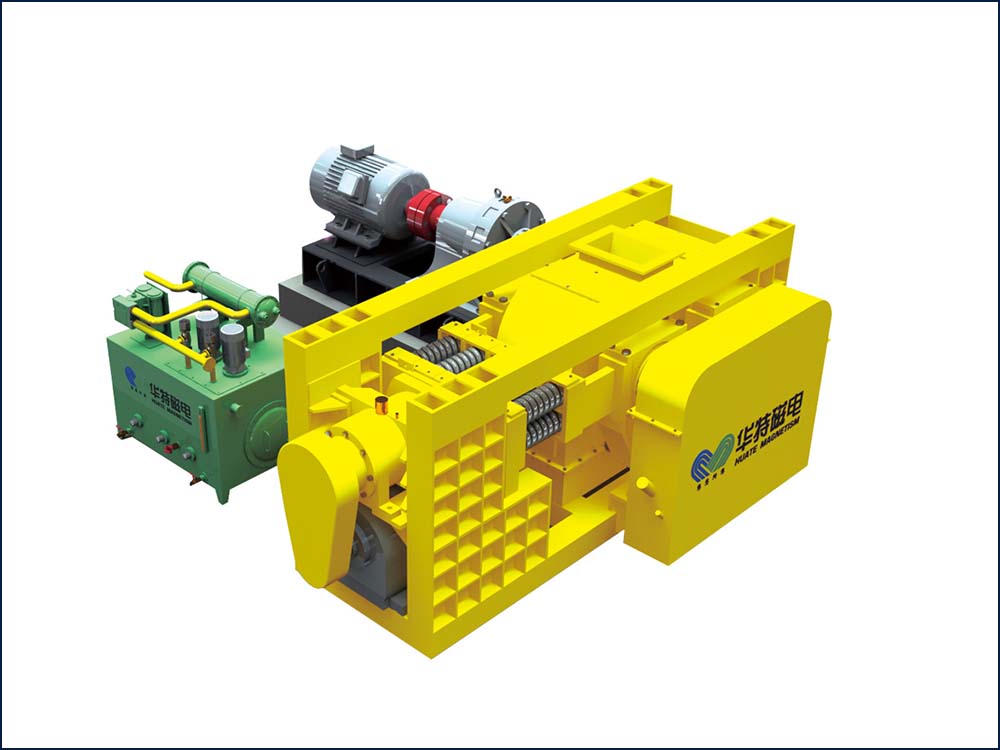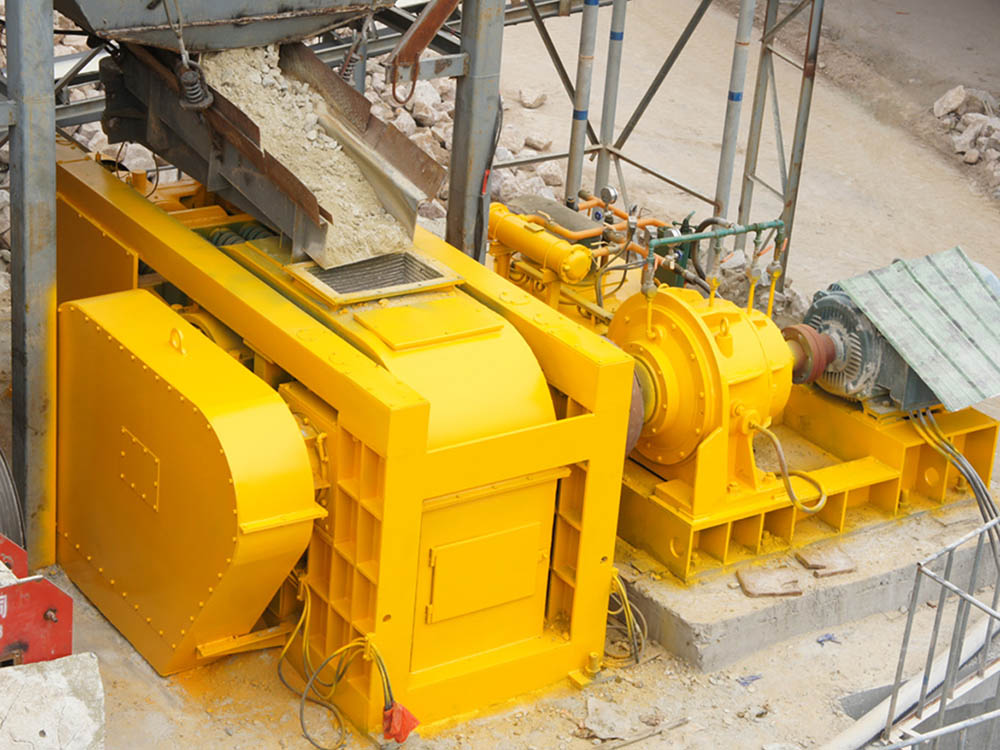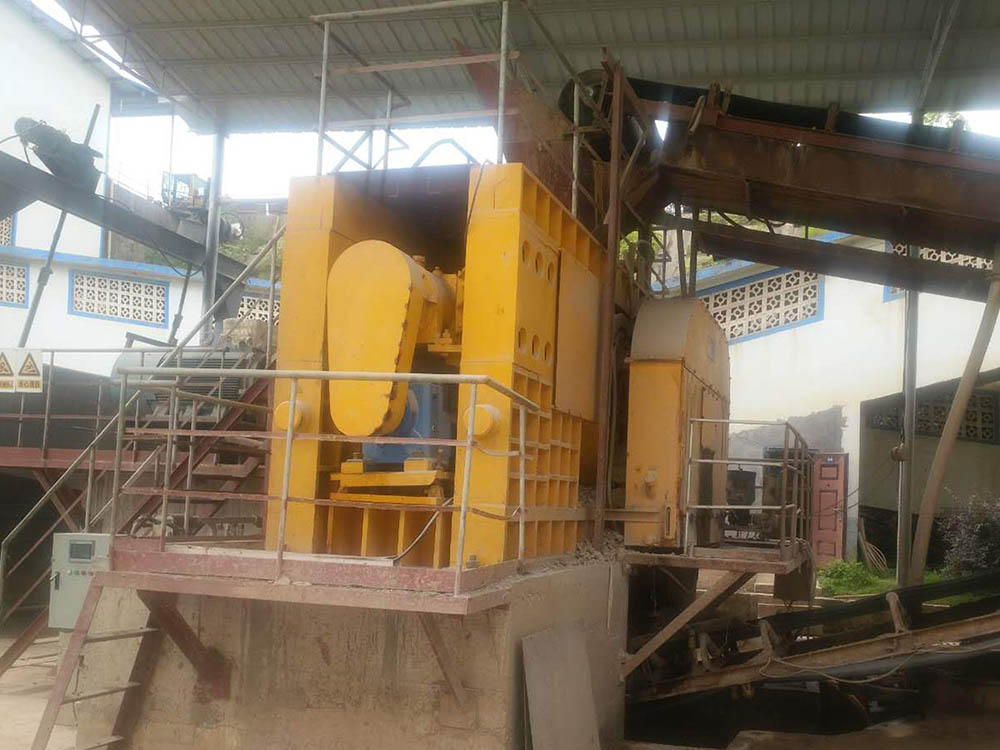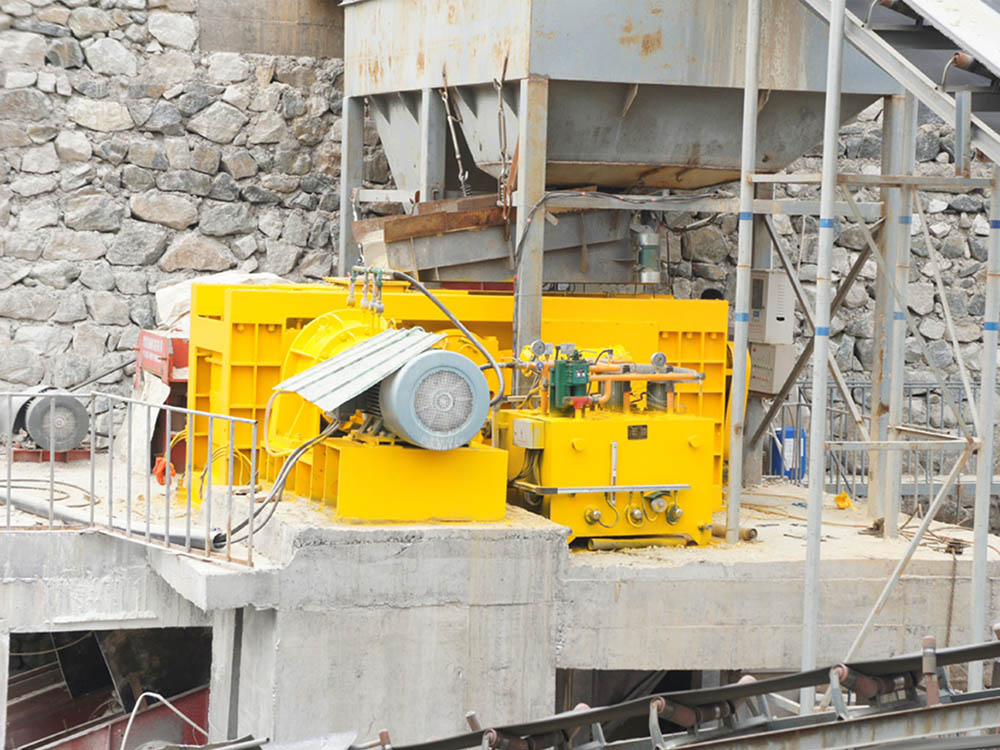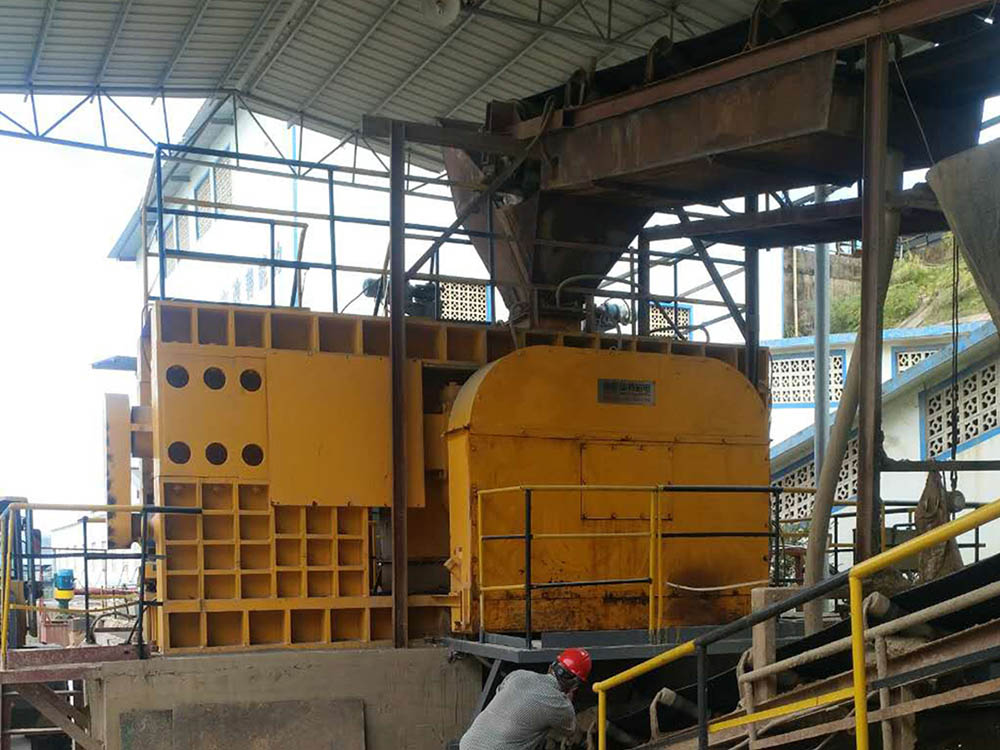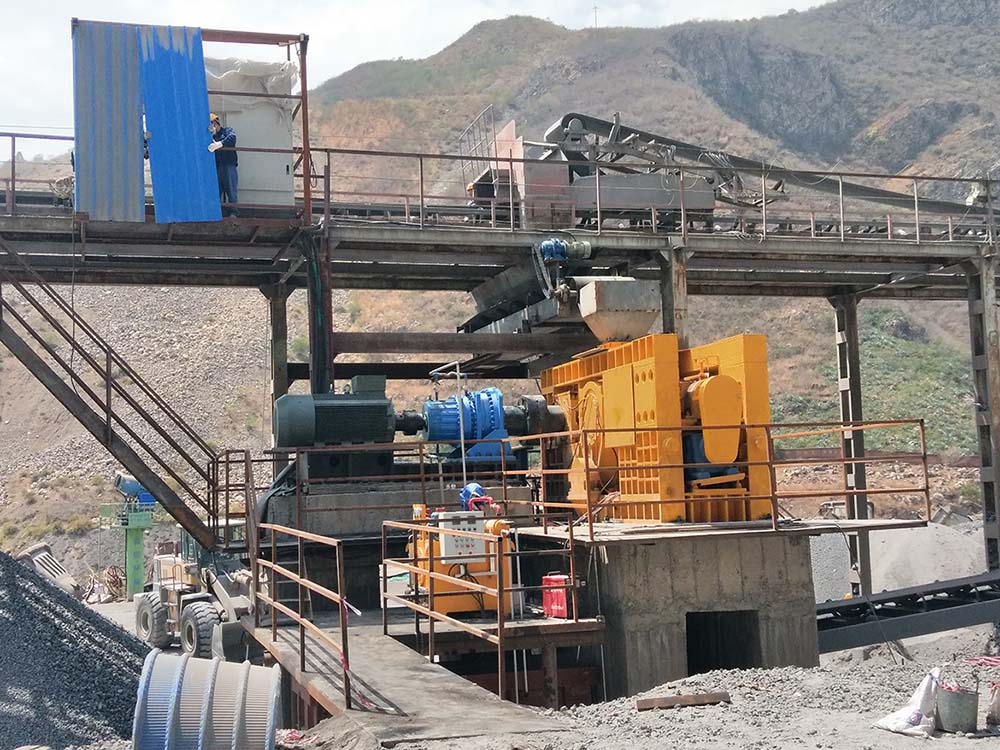 ---
---