MQY Overflow Type Ball Mill
Product Detail
Product Tags
Wet energy saving overflow type ball mill is designed with improvement on the basis of old type mill machine. It is a new type of mill machine with reasonable design and good practicability. The equipment is light in weight, and has low power consumption, low noise, high efficiency, easy installation and debugging.
This product is widely used in metallic and non- metallic ore processing plant, chemicals, building materials and other industries to grind materials. Wet grid type and overflow type is used to grind materials with various hardness in wet process.
Structure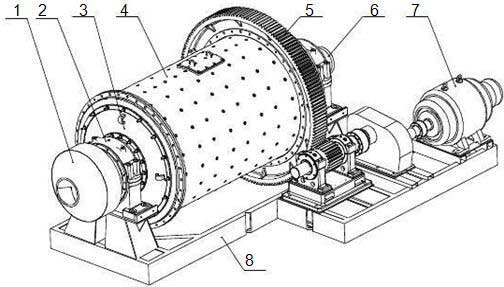 1. Feeding device 2. Bearing 3. End cover 4. Drum body
5. Big gear 6. Outlet opening 7. Transmission part 8. Frame
Working principle
The drum body part of ball mill is driven to rotate by asynchronous motor through reducer and the surrounding big gears. Suitable grinding media --steel balls are loaded inside the drum body. The steel balls are raised to certain height under centrifugal force and friction force, and fall in dropping or pouring mode. Materials to be milled enter into the drum body continuously from the feed opening, and will be smashed by moving grinding media. The products will be expelled of the machine through the overflow and continuous feeding power for processing of next step.
Remarks
[1] The capacity in the table is estimated capacity. For 25~0.8mm size minerals with middle hardness, the outlet size is 0.3~0.074mm.
[2] For the above specifications under Φ3200, MQYG energy saving ball mill is also available.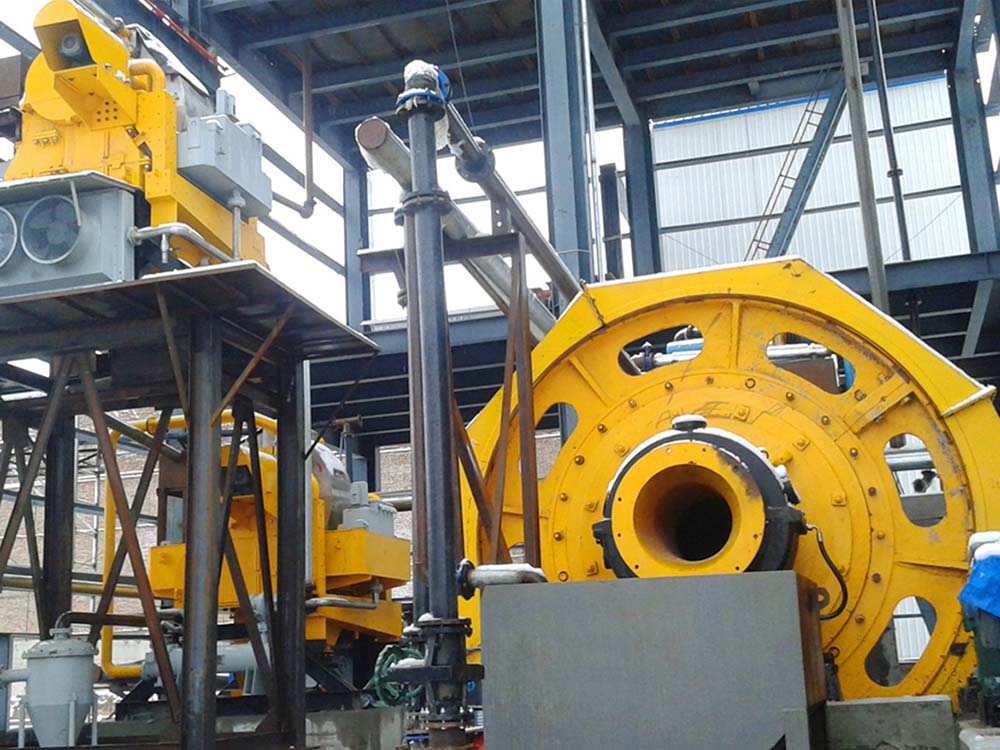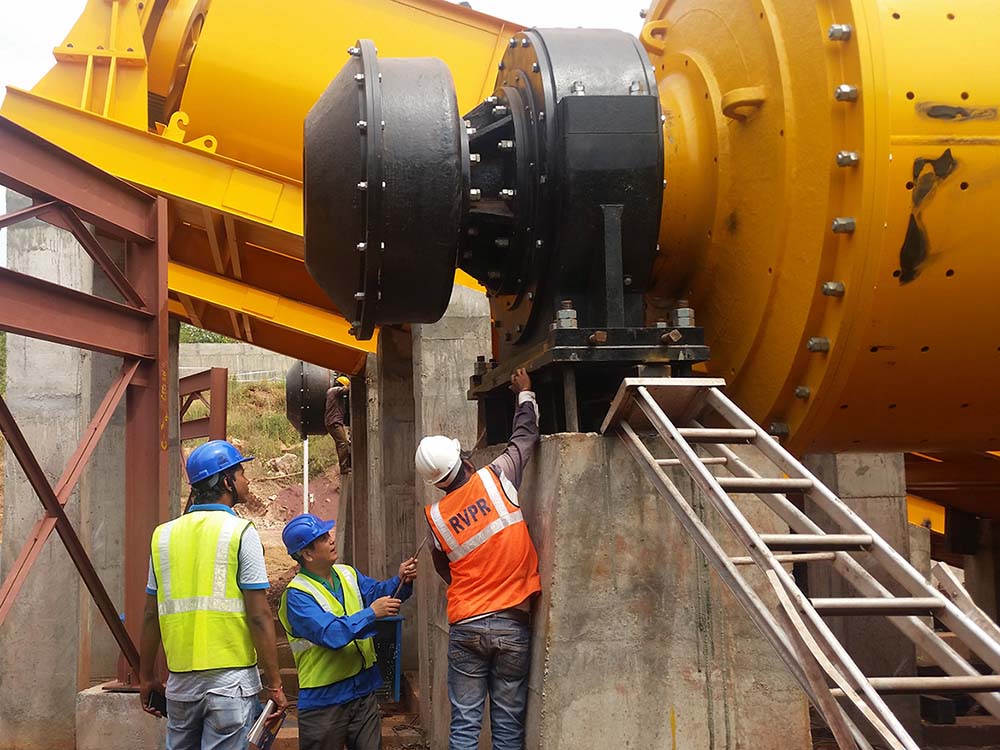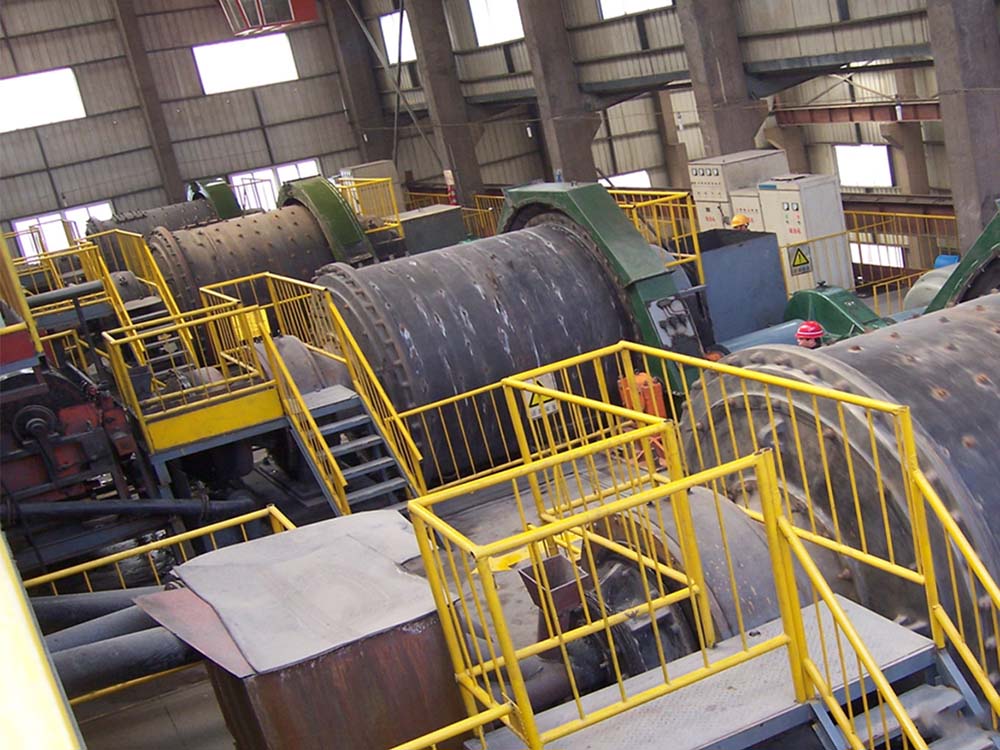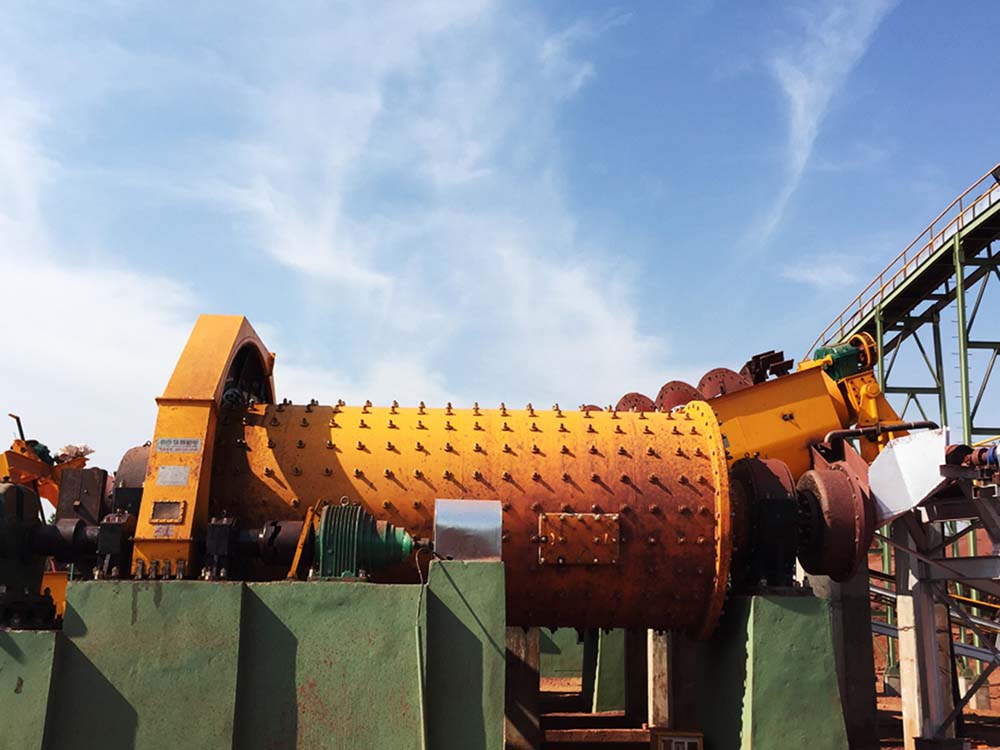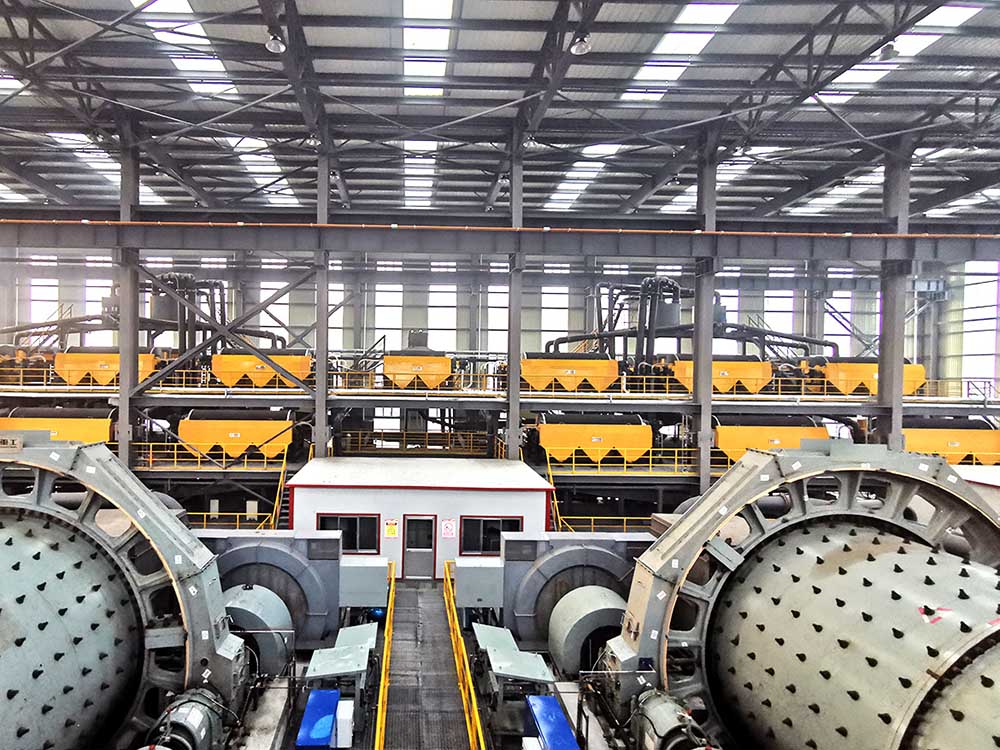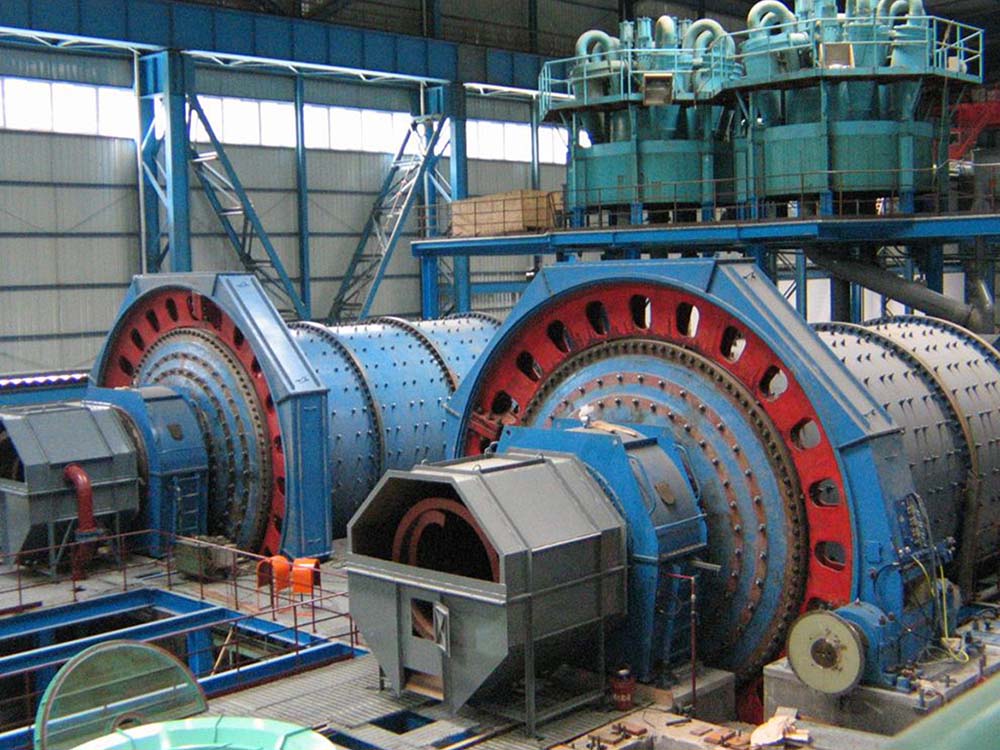 ---
Previous:
Dry Powder Electromagnetic Separator
---