FG, FC single spiral classifier / 2FG, 2FC double spiral classifier
Product Detail
Product Tags
Equipment construction
① Transmission mechanism ② Lifting bucket ③ Spiral ④ Sink ⑤ Nameplate ⑥ Loading port ⑦ Lower support ⑧ Lift
Working principle
The classifier is based on the principle that the size of solid particles is different and the specific gravity is different, so the sedimentation speed in the liquid is different. It is a grading and sedimentation zone of pulp, which rotates at a low spiral speed and stirs the pulp, so that the light and fine particles are suspended above it and left to the overflow side weir to overflow into the next process. The discharge port is used as the sand returning row. Generally, the spiral classifier and the mill form a closed circuit, and the coarse sand is returned to the mill for grinding.
overflow
Overflow weir
Pulp
Inlet
spiral
sink
Sand return
Working principle of spiral classifier
Product technical characteristics
1. The driving methods
(1) Transmission drive: motor + reducer + large gear + small gear
(2) Lifting drive: motor + small gear + large gear
2. Support method
The hollow shaft is welded after being rolled into a seamless steel pipe or a long steel plate. The upper and lower ends of the hollow shaft are welded with journals. The upper end is supported in a rotatable cross-shaped shaft head and the lower end is supported in the lower support. The shaft heads on both sides of the cross-shaped shaft head support are supported on the transmission frame, so that the spiral shaft can be rotated and lifted. The lower bearing support seat is immersed in the slurry for a long time, so it needs a good sealing device. The combination of labyrinth and high-pressure dry oil is used to improve the sealing performance and extend the service life of the bearing.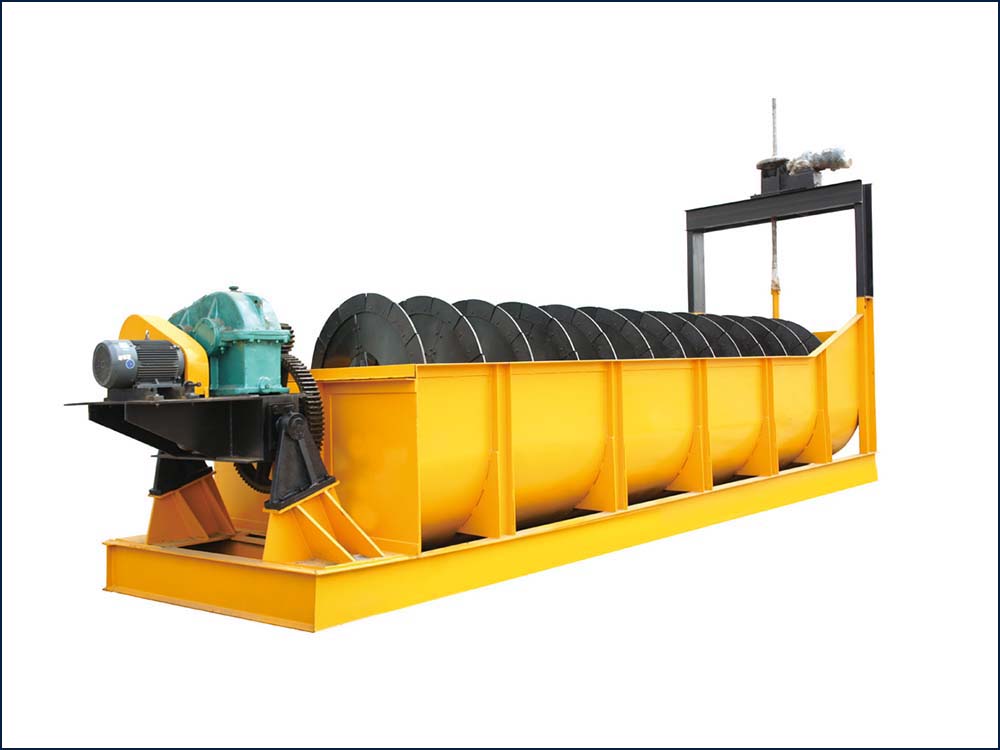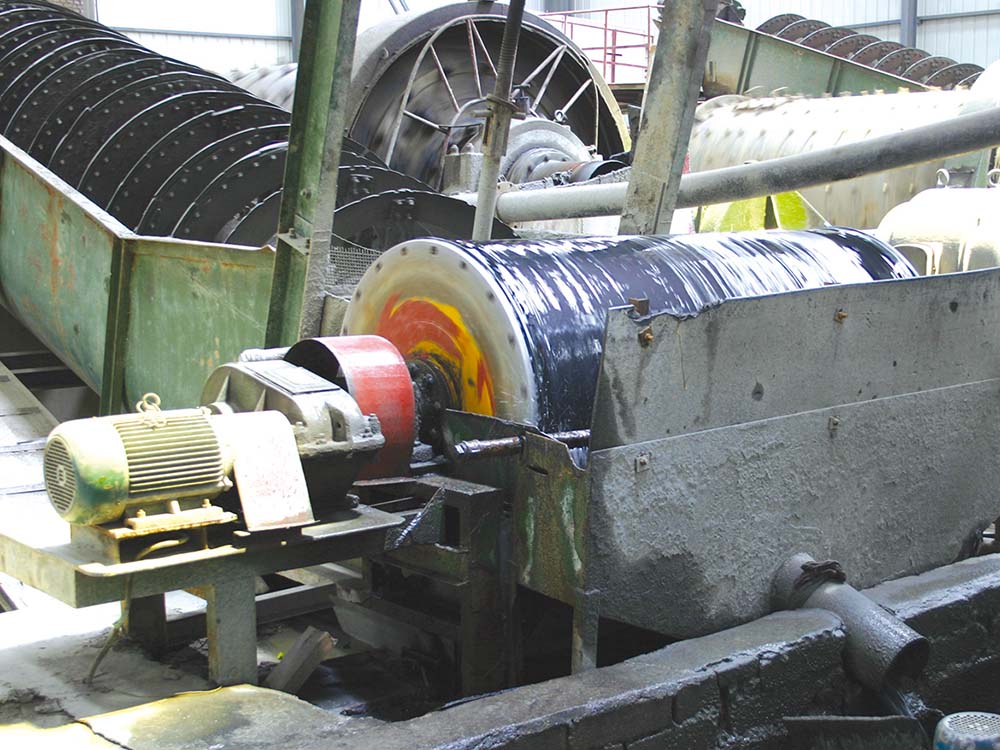 ---
Previous:
MBY (G) Series Overflow Rod Mill
Next:
ZPG Disk Vacuum Filter
---